Duit XXtrraaa
Jum la semua
Try Churp Churp pun best gak...
Tambahan je uals..
Takkan lupakan Nuffnangs...
Additional je...
Tak rugi pun kan....
Jum la
How does getting rewarded through sharing sounds like to you? Join #ChurpChurp today and bring more friends to the community!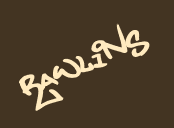 Rawlins GLAM
Let's Collaborate
Fancy in buying a product?
Wish to engage me in a project?
Or simply want to chat?
Contact me
[rawlins.una@gmail.com | Tel: 012 280 1977]

GLAM's Write Ups

Recent Write Ups

GLAM Labels
Rawlins GLAM
(248)
Movie Review by Rawlins
(181)
hanis haizi protege
(174)
premium beautiful
(149)
premium beautiful business
(139)
premium beautiful corset
(97)
Rawlins Eats
(69)
Min Kaffe
(56)
hai-o garam buluh premier drink
(54)
mineral coffee
(51)
big bonus
(49)
free trip
(46)
Beauty by Rawlins
(37)
garam buluh
(36)
Set Kurus Bajet
(26)
Bio Seleza
(22)
glamjourneys
(18)
Rawlins Travels
(13)
biozone food purifier
(11)
Rawlins Shops
(9)
bio velocity sleep mate
(9)
Premium Beautiful Classic
(8)
Premium Beautiful Elegance
(8)
Beauty Review by Rawlins
(7)
Rawlins Gadget
(6)
Rawlins wins Best Dressed
(5)
Bio EvolveTM Water Purification System
(3)
Bio Velocity
(3)
Mineral Essence Beauty Bar
(1)